a.s.r. operates in the highly regulated Dutch market. The five biggest insurers, NN Group, Achmea, a.s.r., Aegon and Athora, have a joint market share of 75% (2019: 80%) in this mature market, based on the gross written premiums (GWP) in 2020. At year-end 2020, a.s.r.'s market share amounted to 17% of the insurance market excluding health insurance (2019: 16%).
The main developments in the Dutch landscape over the past year are the impact of COVID-19, changing laws and regulations, changes in society and interest rates, which remained low, as well as rising inflation. Please refer to chapter 3.3 and 4.1.1 for the impact of COVID-19 on a.s.r. Other global challenges and developments such as climate change, IT / cyber security, geopolitical instability, human rights and biodiversity also remained a focus of widespread attention. See for more information about these risks chapter 4.2. By anticipating these developments and trends that a.s.r. observes, a.s.r. aspires to continue to benefit from opportunities that arise, and also works to limit risks for business models arising from those trends. Some of the trends that a.s.r. took into consideration when developing the key focus items for 2022-2024 are shown below.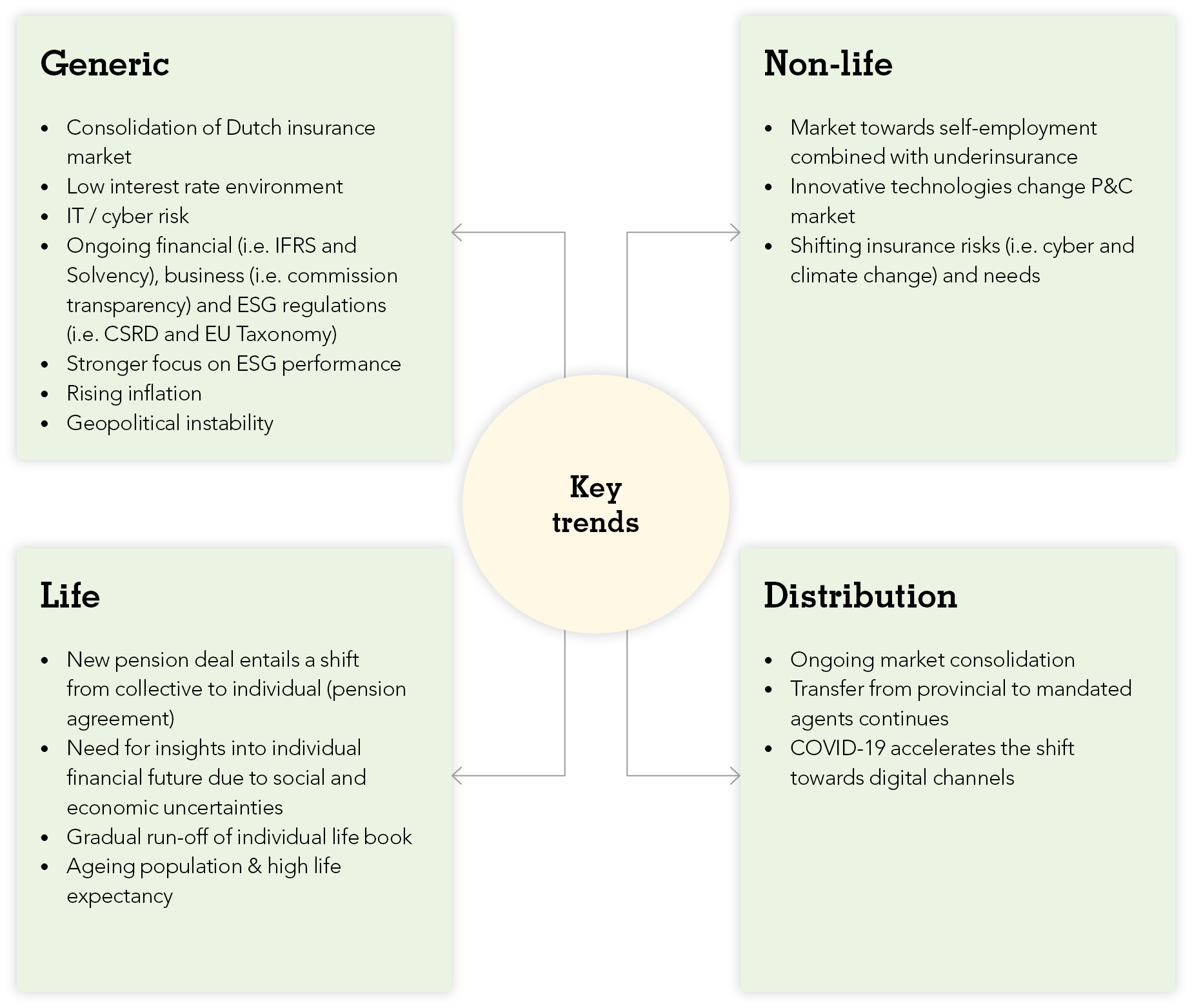 These market trends are relevant for a.s.r.'s key focus items for the medium-term business strategy for the 2022-2024 period.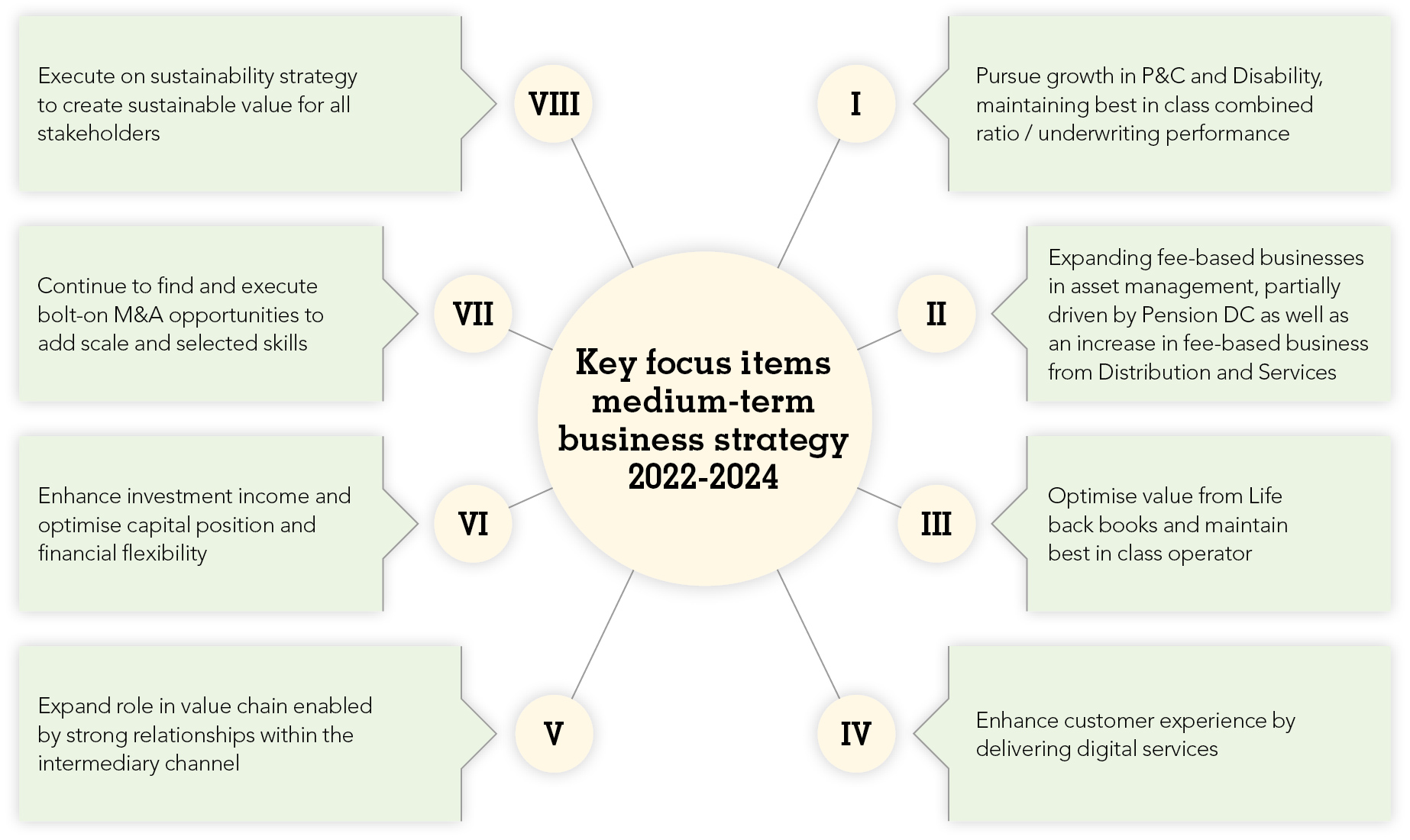 The above was outlined in more detail during the Investor Update of 7 December 2021. See for more information www.asrnl.com.
The key focus items based on these trends, among other things, are developed in more detail in the financial and
non-financial strategic targets for the 2019-2021 period and in the new financial and non-financial strategic targets for the 2022-2024 period. This is further described in the next chapter.





a.s.r. considers inclusiveness important, both within its own organisation and beyond. In order to contribute to a more inclusive society, a.s.r. aims to make the use of its digital communication channels accessible to as many people as possible. Especially as many of a.s.r.'s clients wants to work digitally and are able to.
As many as 3.4 million Dutch people have limited access to digital platforms such as websites and apps. They are semi-literate, suffer from dyslexia, have hearing or sight problems or find the use of technology difficult for other reasons. In order not to exclude this sizeable target group, a.s.r. wants to comply with the Web Content Accessibility Guidelines (WCAG) as soon as possible. These are 78 design, technical and content-related criteria that websites and applications must meet to be considered digitally accessible.
For example, a button to adjust colour contrast for the visually impaired or a different font for people with dyslexia. a.s.r. will start testing the accessibility of the customer site, www.asr.nl, and the personal digital environments in 2022 in cooperation with Stichting Accessibility. The points for improvement will be implemented so that eventually all digital applications will meet the WCAG guidelines.